Product list
Contact us
Tax Registration Number: 91440101552358350G
Bank:BANK OF CHINA GUANGZHOU ZENGCHENG ZHONGXIN SUB-BR
Account :705569418477
E-mail: gdyshg@163.com
Tel: 15118868698 020-87471488
Business address:The new town of Zengcheng District of Guangzhou Ctiy in Cunjing Fung pui road 30
The current position:Home > products > Chemical Plating Liquid Train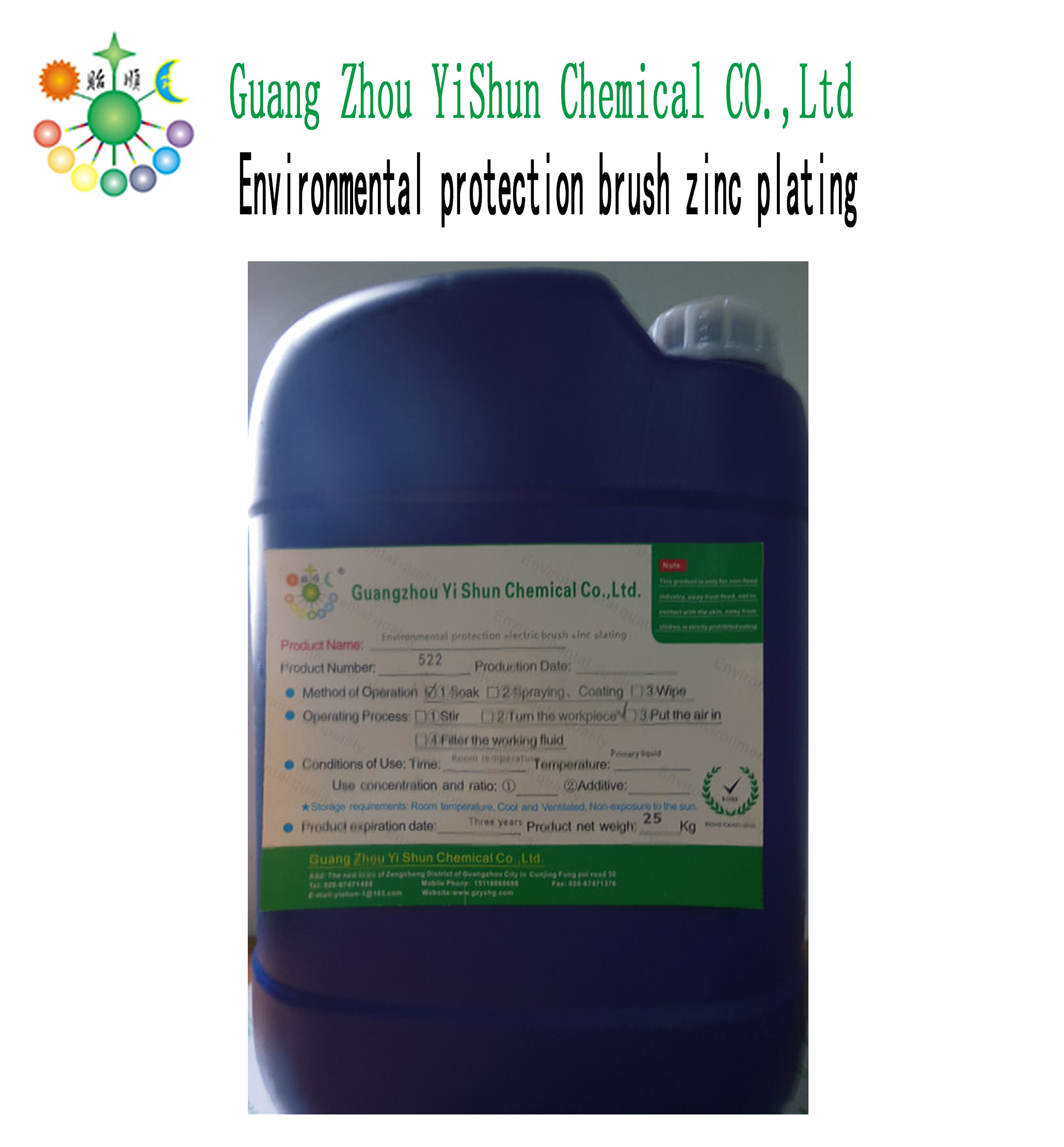 Product Name:Electric brush galvanizing liquid,Brush galvanized on steel surface
Price:
Electric brush galvanizing liquid,Brush galvanized on steel surface
Electric brush galvanizing liquid,Brush galvanized on steel surface
First, Product Code: Q / YS.522(Yi Shun brand)
Second, Function and purpose:
This product is environmentally friendly products, does not contain all heavy metals and controlled substances for the steel surface brush galvanized, brush plating simple, for a variety of galvanized pieces of repair and large steel structure galvanized, but also for large non- Galvanized repair of split steel structure. This product is very versatile, plating speed, dense and bright coating.
Third, Product Index:
1.The product is transparent, odorless liquid
2. Specific gravity> 1.0
3. PH value = 8.0 ± 0.5
Fourth,use:
1. This product is used at room temperature stock solution.
2. Workpiece conditions: voltage 6-16 volts, brush plating line rate of 4-10 m / min.
3. Can be repeatedly brush plating, increasing the thickness of zinc layer.
4.Anodized brush can be stainless steel or graphite material.
Other processing:Chemical Plating Liquid Train、Stainless steel chemical thicker liquid copper plating、The copper surface is chemically coated with black metal film、Environmental protection and chromium free black zinc passivating agent at normal temperature