Product list
Contact us
Tax Registration Number: 91440101552358350G
Bank:BANK OF CHINA GUANGZHOU ZENGCHENG ZHONGXIN SUB-BR
Account :705569418477
E-mail: gdyshg@163.com
Tel: 15118868698 020-87471488
Business address:The new town of Zengcheng District of Guangzhou Ctiy in Cunjing Fung pui road 30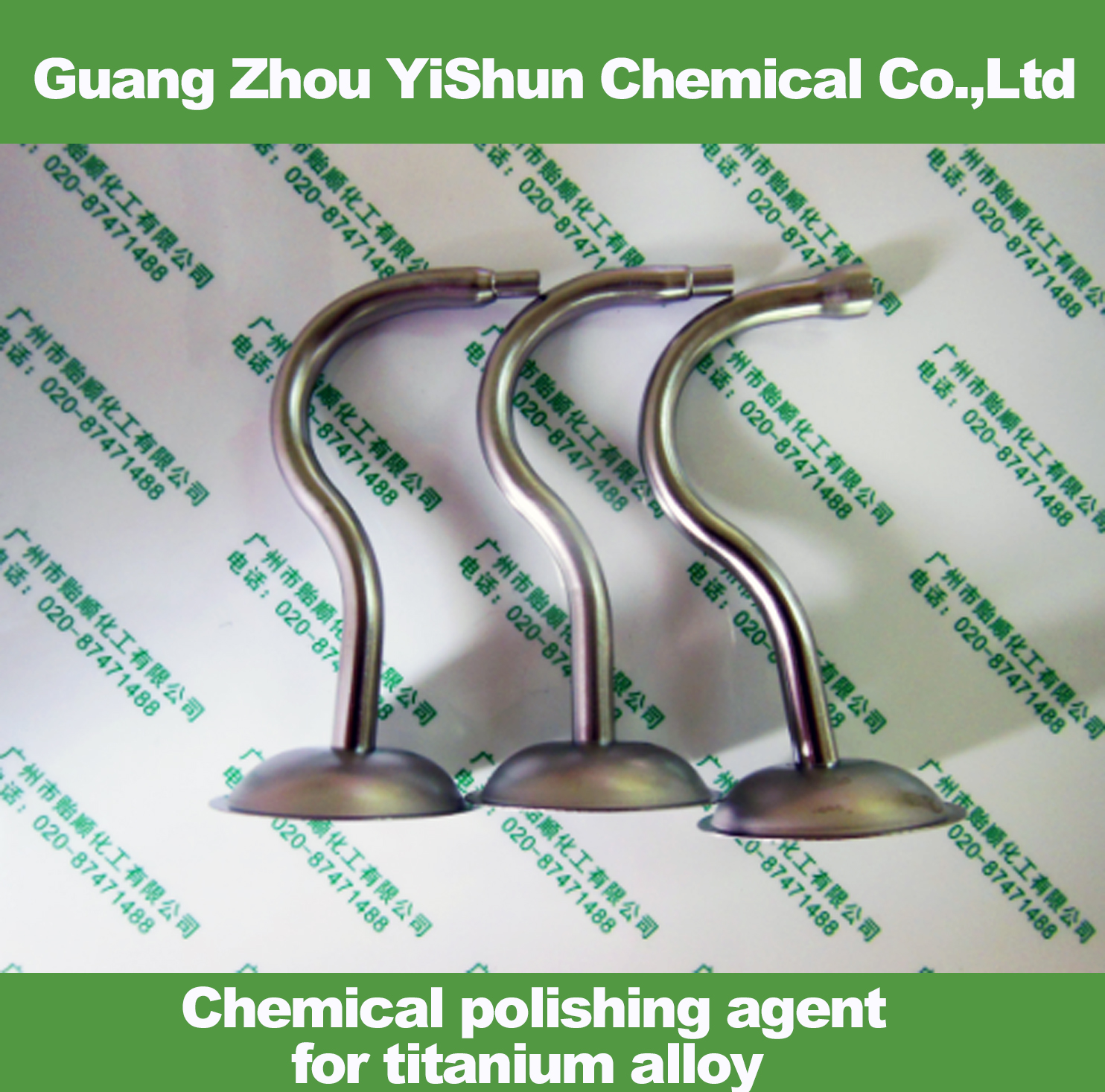 Product Name:Titanium alloy polishing agent,Chemical polishing agent for titanium alloy,Titanium alloy brightener
Price:
Titanium alloy polishing agent,Chemical polishing agent for titanium alloy,Titanium alloy brightener
Titanium alloy polishing agent,Chemical polishing agent for titanium alloy,Titanium alloy brightener
First,Product Code: Q / YS.406(Yi Shun brand)
Second, the product range:
This product is used for chemical polishing titanium alloy surface, polishing can achieve the mirror effect, the product is simple to use only soak, room temperature soft operation.
Third,Product Specifications:
① transparent colorless liquid.
② PH <7.0.
③ proportion> 1.1
Fourth. How to use:
① titanium alloy degreasing, clean.
② titanium alloy pieces immersed in the polishing agent stock solution. 20-35 ℃ for use, soak for 20-60 seconds, remove the titanium workpiece.
③ immediately wash the workpiece, and then dried.
Fifth, Note:
① the stock solution used, can not add water.
② avoid the workpiece with water into the polishing agent.
③ can not be with the skin, eye contact, or immediately with water to clean.
Other processing:Chemical nickel plating liquid、Metal polishing Agent、Copper surface treatment agent series、Iron and steel surface treatment agent series